Meet your Breast Surgeon
Petr Hyza M.D., Ph.D.
is the most renowned Czech plastic surgeon and specialist in microsurgery. He performs plastic surgery for 20 years and he has successfully done more than 3000 cosmetic and several hundreds reconstructive surgeries.
"Compared with the average my patients have much less complications (less than 0,5 %). I think it's because of my precision, thousands of hours spent in the operating room and rigorous pre and post operative care. I will help you achieve full satisfaction and improve your self-esteem."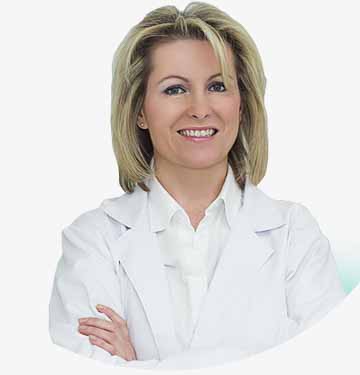 Andrea Musilova M.D.
Board certified cosmetic and reconstructive plastic surgeon
Member of The International Society of Aesthetic Plastic Surgery (ISAPS)
Member of The International Society of the Plastic Regenerative Surgery (ISPRES)
Languages: English, French, Russian
Experience: 19 years, on average 25 procedures per week
Treatment Specialization: breast enlargement, breast reduction, mastopexy, facelift and eyelid surgery, abdominoplasty
Jan Machac M.D.
Top physician specialising in anaesthesiology and resuscitation. He worked for 1 year at King Faisal Specialist Hospital & Research Center in Riyadh and 2 years at Southampton General Hospital (UK). He was the member of Vaclav Havel's presidential medical team.
Dr. Machac uses german machine Dräger Fabius® Plus and the least toxic anesthesia available in the world.
Examples of Dr. Hyza's Work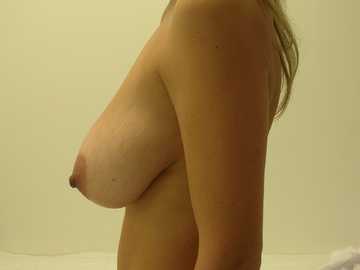 Before breast reduction and lift
After breast reduction and lift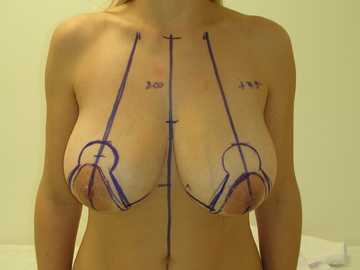 Before breast lift with reduction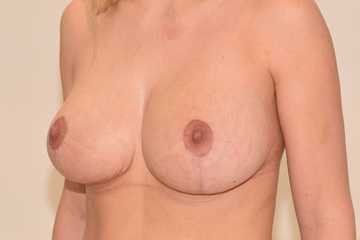 After breast lift with reduction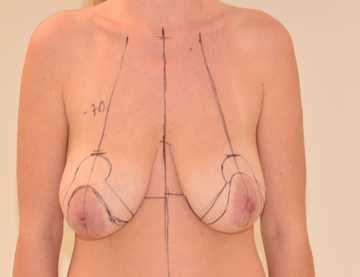 Before breast lift
After breast lift
Before breast lift with augmentation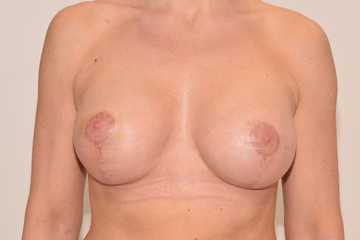 After breast lift with augmentation
Examples of Dr. Musilova's Work
Before breast lift with reduction
After breast lift with reduction
Before breast lift with reduction
After breast lift with reduction
Before breast lift
After breast lift
Luxury Breast Reduction and Lift Packages
| | | |
| --- | --- | --- |
| 1. | Breast reshaping | from € 3180 |
| 2. | Breast reshaping with bigger reduction | from € 3380 |
Packages are designed for the most demanding clients and consist of:
Thorough preoperative examination
Breast reduction and lift procedure
Compression garment
General anaesthesia, the most expensive and least intrusive
1-night hospitalisation in the luxury Brandeis Clinic
The best available painkillers
2 check upps with your plastic surgeon
3 nights in the 5-star Hotel Paris (2 adults)
Oxygen mask for faster healing
Transfers from / to the airport
Your plastic surgeon available on the phone after the treatment
And they also include:
Personal assistant available 24 hours a day
Unlimited access to wellness centre and Spa
Unlimited wi-fi access
If the packages listed above don't suite to your needs or budget, let us know and we'll do our best to ofer you more suitable options.
Let us help you
Contact us and we'll plan your cosmetic surgery holidays.
In order to prepare a proposal tailored to your needs and preferencies, we'll get back to you within a couple of hours with further information and questions.
Why the Brandeis Clinic
Plastic surgeons working at the clinic combine exceptional expertise with use of the latest FDA certified technologies. The Clinic is located Prague's Old Town in the Blue Rose House from 14th century.
More about the Brandeis Clinic
Why the Hotel Paris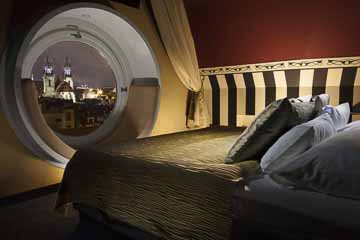 The hotel is built in Neo-Gothic style and equipped with Art Nouveau furniture, chandeliers and decorations. You will never forget the view of Prague Castle and the Old Town from your bed in the Tower Suite.
Why Prague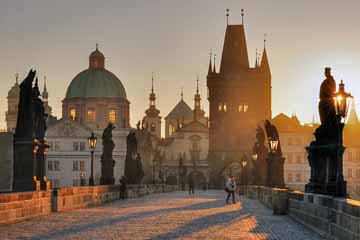 Prague is the city of ancient kings, medieval architecture and arts. You will like it as milions others do.
The 5th most visited city in the world.
UNESCO World Heritage Site full of luxury shops.
Direct everyday A380 flights from Dubai.
More about Mammoplasty (Breast Reduction) and Breast Lift (Mastopexy)
Breast reduction involves reducing the size of the breast. A breast lift involves lifting the nipple-areolar complex and reducing the excess skin of the breast.
During Mammoplasty and Mastopexy
We use the lower and central pedicle, which means, that the nipple-areola complex is attached to the glandular tissue and the milk ducts are not interrupted. With this technique, we just do reduction of the gland on the sides.
Breast reduction is performed under general anaesthesia and takes between 2 and 3 hours. The surgeon makes incisions following pre-operative drawings, removes excess skin, mammary glands and connective tissue. The areola will then be placed in the desired position.
The wounds are closed with a special continuous absorbable thread that ensures the scars will be as small as possible. The surgery leaves marks around the areola and below, in the shape of an inverted T. Finally, drains are introduced to minimise the risk of bruising. These are kept in together with a chest bandage for 48 hours.
After Mammoplasty and Mastopexy
Immediately after surgery, gauze is placed over the incisions, and the breasts are wrapped in an elastic bandage. A small tube can be used in each breast to help drain blood and fluid for the 48 hours after the surgery.
Most women have milder breast pain for the first few days after surgery and then milder discomfort for a week or longer. You will get some medication to relieve the pain. Swelling and bruising may last for several weeks, it is individual. You have to wear a surgical bra 24 hours a day to reduce swelling and support the breasts while they heal.
You will have the scars like inverted T. The quality of the scars depends mostly on the type of your healing. This is very individual. If you have normal healing, then you do not have to be worried.