We offer the following facial surgery treatments:
Upper and lower eyelid surgery
Browlift
SMASS facelift and neck lift
Lip augmentation
Our plastic surgeons use Surgitron® Dual RF™ for soft tissue cutting and coagulation. Such incisions causes less tissue trauma, minimal scar tissue formation and with less tissue damage, healing is hastened and our patients recover quickly.
Meet Your Facial Surgeon
Petr Hyza M.D., Ph.D.
is the most renowned Czech plastic surgeon and specialist in microsurgery. He performs plastic surgery for 20 years and he has successfully done more than 3000 cosmetic and several hundreds reconstructive surgeries.
"Compared with the average my patients have much less complications (less than 0,5 %). I think it's because of my precision, thousands of hours spent in the operating room and rigorous pre and post operative care. I will help you achieve full satisfaction and improve your self-esteem."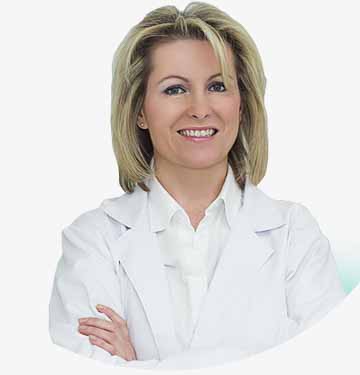 Andrea Musilova M.D.
Board certified cosmetic and reconstructive plastic surgeon
Member of The International Society of Aesthetic Plastic Surgery (ISAPS)
Member of The International Society of the Plastic Regenerative Surgery (ISPRES)
Speaks English, French, Russian
19 years of experience, on average 25 procedures per week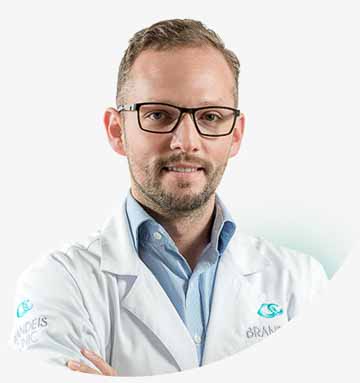 Juraj Payer M.D., FEBOPRAS
9 years of experience with cosmetic and reconstructive plastic surgery
more than 25 procedures a week
high number of rhinoplasty courses and conferences in France, Greece, USA, Austria and Turkey
speaks English, German and French
Before & After
Before and after upper eyelid surgery. This is Monika. Read her full story.
46 years old Audrey Says about her SMAS Facelift, Upper Eyelid Surgery and Liposuction on Chin:
I was 43 when I started to think about facelifting. My surgery was performed in December 2015 in local anesthesiaI so I went home the same day. I received the instructions, compressive garment, antibiotics to prevent infection and some pain killers. I felt ok but looked like an UFO, so swollen my face was.
Read Audrey's full story and see her pictures
.
Before transconjunctival blepharoplasty and injectable fillers
After transconjunctival blepharoplasty and injectable fillers
Facial Surgery Royal Package
Our Facial Surgery Luxury Packages are designed for the most demanding clients and consist of:
Consultation with your plastic surgeon
Preoperative examination
General anaesthesia, the most expensive and the least intrusive
1 night in the Brandeis Clinic equipped with a high-tech all vital functions monitoring beds and oxygen for faster healing
Oxygen mask for faster healing
Compressive garments if needed
2-3 nights in the 5 star Hotel Paris for 2 people with breakfast
Transfers from / to the airport
Personal assistant available 24 hours a day
Your plastic surgeon available on the phone after the treatment
And extra benefits for you:
Unlimited access to wellness centre and spa
Unlimited wi-fi access
Prices of Facial Surgery Luxury Packages
| Package | Price from |
| --- | --- |
| Upper eyelid surgery in LA | € 1125 |
| Lower eyelid surgery in LA | € 1164 |
| Upper and lower eyelid together in GA | € 2245 |
| SMAS facelift in GA | € 3335 |
| SMAS facelift and neck lift in GA | € 3345 |
| SMAS facelift and upper eyelids in GA | € 3335 |
| SMAS facelift and lower eyelids in GA | € 3375 |
| SMAS facelift and chin liposuction in GA | € 3445 |
Before the treatment the client will receive information on the surgery, post-operative regimen and potential risks. Post-operative swelling and bruises gradually fade away over 7–14 days. In the first month after the surgery exposing your skin to intensive sunlight is not recommended.
Let us help you
Contact us and we'll plan your cosmetic surgery holidays.
In order to prepare a proposal tailored to your needs and preferencies, we'll get back to you within a couple of hours with further information and questions.
Facelifting Procedure
A facelift, or rhytidectomy, is a surgical procedure that removes wrinkles and sagging skin in the face and neck. Facelift is effectively combined with eyelid surgery, chin liposuction and other facial procedures such as browlift or forehead lift. Facelifting is typically performed under general anesthesia.
Recovery
Good pre-op condition and healthy diet should promote healing. Most patients have only mild pain after a facelift and it is usually gone in 1–3 days. Usually no medications are needed. Driving is permitted usually after 4 days and by the 7th or 8th day after surgery makeup can be applied. You are to avoid an exercising for at least 3 weeks after surgery.
Swelling and Bruising
Recovery from a facelift involves swelling and bruising. On the 5th day after surgery this usually begins to improve rapidly.
Numbness
Mild facial numbness can occur. It seems that a numbness always go away completely, but it takes about 7–10 months.
How Long It Will Take to Look Normal Again
Nobody wants to go public after facelift because of bruising and swelling of the face. You will look "normal" within 2 weeks.
What does our plastic surgeon for fast healing after facelift? He respects surgical anatomy to minimize trauma. He causes less trauma and therefore less bleeding and swelling occur. He finds and stops every small point of bleeding, which cause bruising. He places drains to remove a blood that would otherwise accumulate and create more swelling and bruising after the surgery.
What can you do to speed recovery? Do not take any medications that might increase bleeding. Our surgeon will give you a list of medications and supplements you are to avoid. You have to keep your head elevated first days after facelift, it will reduce pressure and swelling. Limit strenuous physical activity and do things that relax you.
Techniques of Rhytidectomy
Each surgeon practices multiple different types of facelift surgery and for each individual chooses the procedure with the best outcome. When choosing a technique, our plastic surgeon takes into consideration also your expectations, age, areas you want to improve, possible recovery time, etc.
Traditional Facelift
An incision is made in front of the ear, then around its bottom and behind it. Incisions are extending up into the hairline usually ending near the hairline on the back of the neck. During the procedure the skin is separated from the deeper tissues with Surgitron from Ellman. Then an excess skin is removed and the skin incisions are closed with sutures.
SMAS Lift
The SMAS is a layer of the deeper tissues. The technique of a SMAS facelift consists of mobilisation, repositioning and fixating deeper tissue. Redistribution and securing the SMAS anatomical layer rejuvenates the face. Later were developed the two modifications of this technique - a composite facelift and deep plane facelift.
Deep Plane Facelift
Deep plane facelift goes also deeper than a traditional facelift. This technique is targeted at the midface and can remove the nasolabial fold more accurately. This technique has a higher risk of facial nerve damage.
Composite Facelift
Composite facelift also goes deeper, but furthermore repositions and fixates the orbicularis oculi muscle that closes the eyelids. This procedure can also address a ptosis of the lower eyelids in some cases.
Mini Facelift
This technique is similar to a full facelift, but it is less invasive. The neck lift is not performed in the mini lift procedure. The mini lift can be performed with an endoscope. This type of lift is a good alternative to the full facelift to people with premature ageing. If a patient has more pronounced sagging of the neck and prominent jowls, than a traditional face and neck lift will give a better result.
How Much Does Facelifting Cost?
| Treatment | Price |
| --- | --- |
| mini-facelift | € 1800 |
| SMAS facelift | € 2790 |
| SMAS facelift and neck lift | € 3200 |
| SMAS facelift and upper eyelids | € 3200 |
| SMAS facelift and lower eyelids | € 3300 |
| SMAS facelift and chin liposuction | € 3200 |
| SMAS facelift, upper and lower eyelids, chin liposuction and fat injections to cheekbones | € 4300 |
We perform all facelifting techniques under general anesthesia.
Upper & Lower Eyelid Surgery
Eyelid surgery, also known as blepharoplasty or eyelid lift, is a cosmetic plastic surgery procedure, which get rid of crepey eye skin, drooping eyelids, puffy bags and dark circles under the eyes.
Upper and lower eyelids are regularly performed at the same time. It costs EUR 1290 under local anesthesia at our clinic.
We can also combine blepharoplasty with facelifting.
Eyelid Surgery Risks and Complications
Complications are rare but can occur. If too much skin is taken, you are at risk of the inability to close the upper lid. Some people have temporarily dry eyes.
Lower eyelid surgery is not that simple as most people think and after this procedure occur more complications than after upper eyelid surgery. Only an experienced plastic surgeon can perform it!
Asian Eyelid Surgery or Asian Blepharoplasty
Double eyelid surgery create or accentuate an eyelid crease. The procedure is often called due to its popularity among people of Asians who often want to open up their eyes by creating a visible fold.
We are offering Asian eyes blepharoplasty. It costs EUR 1000 under local anesthesia.
Laser Eyelid Surgery or Laser Blepharoplasty
We use Ellman Surgitron® Dual RF™. This device works with a radiofrequency energy. Radioablation is a great instrument when it comes to otoplasty, blepharoplasty, rhinoplasty and other surgical procedures as is an atraumatic method of cutting and coagulation of soft tissues. You needn't be afraid of any burning damage or wounds, healing process is faster and you can expect ideal aesthetic result.
Eyelid Surgery Recovery Time
Most patients are 90% back to normal in 10–14 days. Most return to work within 5–10 days.
It is good to know that different people heal differently and at different times. Older people and for instance smokers heal slowlier than young and healthy living people.
Bruising is always caused by bleeding. Our cutting device Surgitron minimizes bleeding. It is important to avoid certain medications at least 2 weeks prior to surgery. The following medications can have effects on bleeding, swelling and increase the risk of blood clots: drugs containing aspirin, enzymes, Gingko Biloba, alcohol and cigarettes.
Pain after blepharoplasty is mild. Sensitive patients can use for 1–3 days some pain killers. The most of patients don't require any medication. Glasses can be worn immediately, contact lenses after 2 weeks. Eye makeup can be worn after 7 days. Swelling and bruising disappear within 1–2 weeks and exercising is permitted after 3 weeks.
What Can You Do for Faster Recovery
Sleep with your head elevated for the first few days after surgery and use cooling mask on your eyes for at least 1–3 days to minimize swelling. Avoid activities that dry the eyes such as reading, watching TV, or using a computer. Wear sunglasses to protect your eyes from wind and sun irritation. Don't smoke and don't drink alcohol.