The Hotel Paris has retained its unmistakable appearance of a pretentious neo-gothic building with Art Nouveau elements for more than one hundred years.
Accomodation
The Tower Suite
The Tower Suite are unique rooms, incorporated in the tower of the Hotel Paris. You can see Prague Castle and Prague Old Town from the comfort of your bed.
The bedroom is connected with the top of the tower by a spiral staircase, which will bring you to an outside seating area with a 360° view of the centre of Prague.
The room is divided into a living section with spacious wardrobe and a bedroom with a king size bed.
The size of the suite is 50 m2, it is designed for 2 adults.
The Mucha Suite
The Mucha Suite with a view of the Prague Old Town and Prague Castle is situated on the top floor of the Hotel Paris Prague, it neighbours the Tower Suite. By connecting these two suites, a spacious Family Tower Suite for 5 adults can be obtained. It is divided into the living section with a large wardrobe and a bedroom with a king size bed.
The size of the suite is 40 m2, it is designed for 3 adults.
Sarah Bernhardt Restaurant
This five-star restaurant is an architectonic treasure, bearing the name of the famous Parisian actress and singer. The interior is in Art Nouveau style. You will see blue split mosaics, well-preserved original lighting fixtures, inlaid panelling and gilded stucco work. The restaurant is distinguished by a unique combination of refined French cuisine and modern Czech specialities.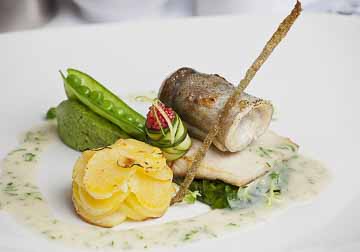 Hotel Location
Old Town Square: 5 minutes
Charles Bridge: 10 minutes
Prague Castle: 20 minutes
History of the Hotel
Art Nouveau-style Hotel Paris was built by renowned architect Jan Vejrych in 1904. In 1984, the hotel was declared a historical monument. Its current owner Antonin Brandejs is very well known connoisseur and collector of art. You can see pieces from his collections in museums in Germany.
This elegant hotel is decidedly the right place in Old Town Prague to furnish you a lot of luxury and comfort, even if you are far from your home.
Another luxury 5 star hotels in Old Town Prague
Do you prefer another hotel? No problem, we will design luxury cosmetic holiday package that fits your needs. Another options are:
Four Seasons
Hotel Augustine
Mandarin Oriental Prague
Hilton Prague
Marriott Prague
Hotel Alchymist